The core competence of CAP is clearly the "Private Label Business". Our customers and partners are completing their own product – and service program with the products and services offered by CAP.
WHAT IS THE MAKE YOUR BRAND PROGRAM?
This unique program contains the complete set of services for our clients and partners, allowing them to develop their own brands – based on CAP's refinish products and sales experience.
Our clients and partners complete their own, unique product range consisting of:
individual product set
custom made labels and packaging
HOW DO I CREATE MY PRODUCT RANGE?
We help our clients and parnters to determine their needs and with our advise carfully select products that fullfil them.
The possibilites have no limit as we allow to:
chose products from our base range
modify base range product formulas according to end-user neeeds
develop uniqe formulas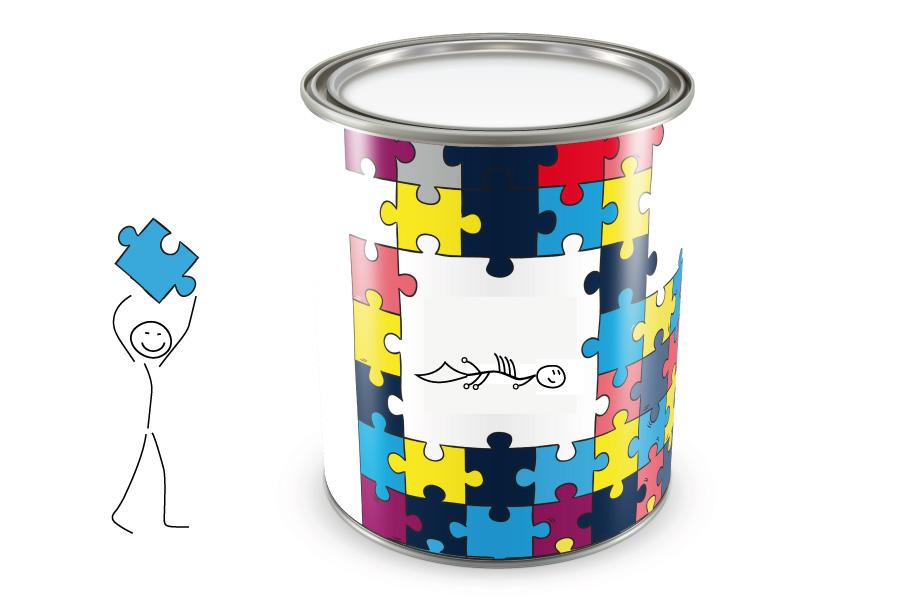 WHAT ADDITIONAL SERVICES DO I GET FROM PARTNERSHIP?
CAP has years of experience in research, development and production of refinish products. Our parent corporation has decades of experience in the worldwide sales of refinish non-paint materials. That's why our customers and partners gain the following benefit:
Product related support:
Cooperation in outsourcing of complete productions, or parts of it
Consultation and support in compilation of complete product ranges
Consultation and support in selection of particular products to complete existing product ranges
Creation and production of custom-made packaging and product design
Creation, production, storage and inventory management of the custom-made labels
Modification of the existing qualities to customer' requirements in our own laboratories
Development of complete new products to customers' requests
Continuous development of market-conform products, according to the end-user feedback
Service related support:
consulting in all questions of marketing
product trainings of our customers' and/or sales force in our training facilities
sales trainings
product introduction events together with our partners and their customers
Sales promotion and motivation events for our customers and / or their customers
Taylor made logistic solutions
Continuous introduction of new products to our customers
TRUST AND COMPETANCE
There is no successful cooperation in Private Label Business without trust.
For this reason, we do not state any of our customers' names to third partied. Entrusted information to our care – or even your formulation – will always stay inside CAP. The products being exclusively developed for our customers are only available for them and for no one else.
We commit ourselves to absolute secrecy from the very beginning of our cooperation with new partners and emphasize this by signing a concise Private Label Contract, regulating the most important issues from day one.
For us, trust and confidentiality are the most important conditions for a successful cooperation.