Since 2014, in accordance with ISO standards, we create quality together!
Chemical Alliance Polska sp. z o.o. manufactures lacquer chemistry for the Polish and international markets, in particular polyester putty, clear coats and polyester putties to be used in the automotive industry.
Chemical Alliance Polska sp. z o.o. is managed with invention, continues to develop and respects economic and social rules.
All actions carried out at Chemical Alliance Polska sp. z o.o are aimed at increasing the quality of products, in order to meet the requirements of the current and future Client, while also meeting the requirements for environmental protection and occupational health and safety. We support the quality of our products with advanced organisation of technical assistance, including products on applications and high-quality aftersales technical service.
When designing and manufacturing our products, we use innovative management processes, as well as solutions aiming to limit negative environmental impact.
We ensure the user and environmental safety of our products through identifying all potential risks, including risk assessment and management.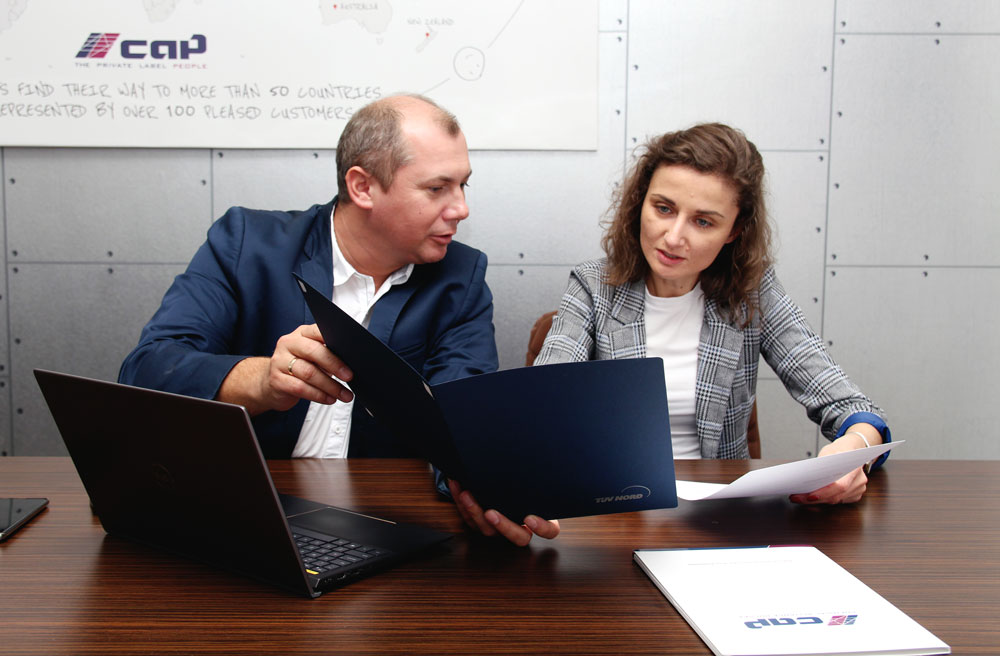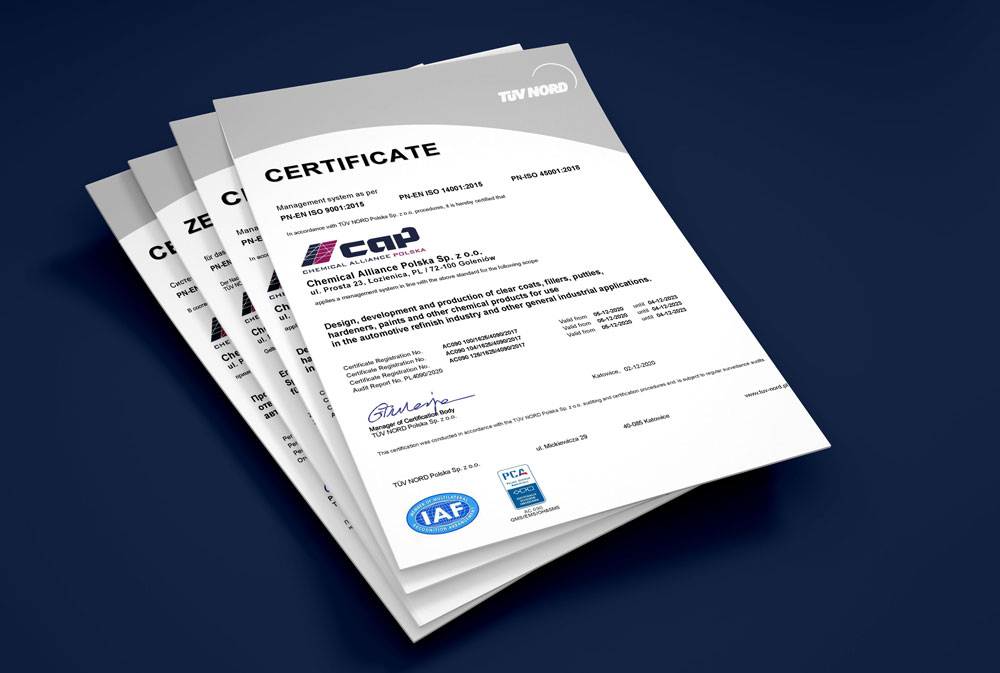 The Company's top management declares ensuring the appropriate resources and means in order to implement this Policy and declares complete involvement in systematic maintenance and improvement of the quality management system implemented in 2014 in accordance with ISO 9001:2015 standard, quality management system in accordance with ISO 14001:2015 standard, and occupational safety and hygiene management system in accordance with ISO 45001:2018 standard.